On the "fun meter," most people would rank getting their New Jersey state inspection right up there with going to the DMV to have their driver's license renewed. Both are chores drivers must take care of to stay legal but prefer to get out of the way as quickly as possible.
If your vehicle's inspection deadline is looming and you fall into that category, do yourself a huge favor. Skip the state-run emissions inspection facilities and head to a private state inspection facility in NJ.The reasons are compelling. Private emissions test facilities: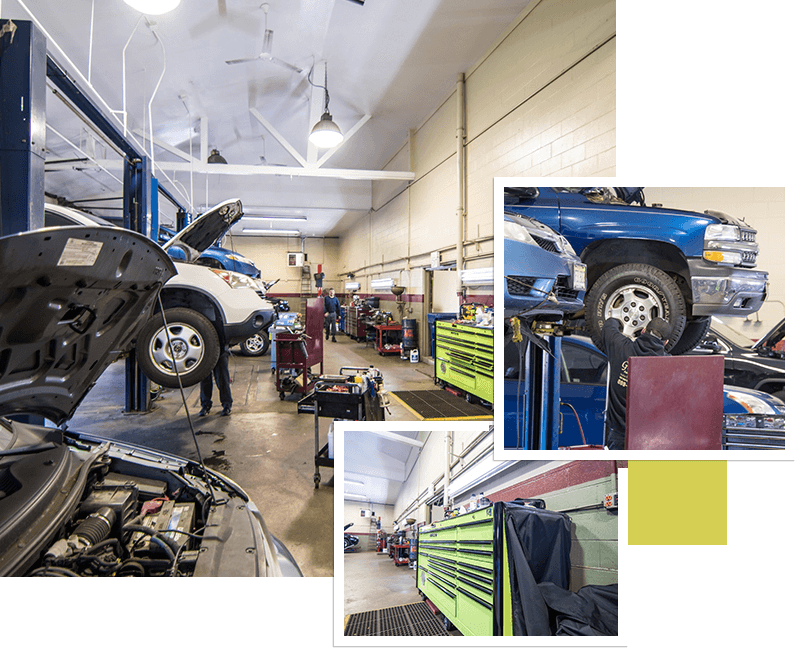 Whether you opt for a private or state-run smog test facility, don't forget to bring your valid driver license, valid vehicle registration and proof of insurance. If you go with a state facility, it's a wise call to find out what the wait times are for the facility you're planning to use, especially for sites that don't require appointments or you could end up waiting hours. If you want to get in and out, do yourself a favor.
Inspection Report
You will receive a report to help determine what caused the problem and how much time you have to fix it. There are different requirements for emissions defects.
Emissions repairs
If your vehicle fails for emissions violations, you must have the repairs completed by a registered Emissions Repair Facility (ERF).
When you fail the inspection, you will get an Emissions Repair Form and a Vehicle Inspection Report that will help determine what caused the emissions problem. Be sure to bring your Vehicle Inspection Report and Emission Repair Form to the repair facility for the ERF to complete.
If your vehicle did not pass the enhanced emissions inspection, it is producing more pollutants than the standard for its model year – check if it is still under warranty and contact your manufacturer.
Timing
If your vehicle fails inspection, you have up to one month from the last day of the month indicated on the inspection sticker to make repairs and return for re-inspection at a state inspection facility or state-licensed private inspection facility (N.J.A.C. 13:20-7.5). Vehicles overdue for inspection do not receive additional time to make necessary repairs (N.J.A.C. 13:20-43.12). Your vehicle may still be cited by law enforcement for equipment out of compliance.
We would prefer if you called and set up an appointment. We as always will try to work with you to get you in and out as fast as possible.
609-926-8444